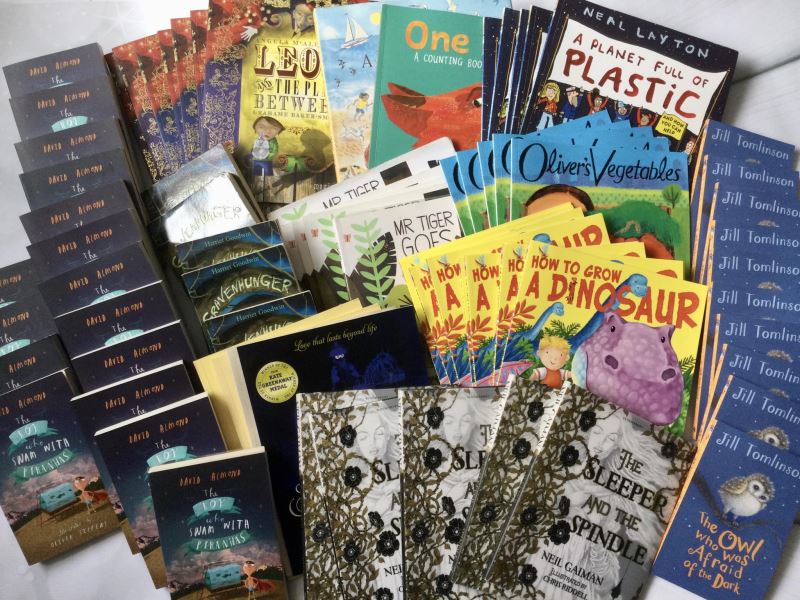 FOWS Whole School Literacy Project
27 Mar - 21 Jul
UPDATE (12/09/23): This academic year Woodlea are doing something new in English lessons, with KS1 and Year 3 pupils. Therefore, books are not currently needed for these classes. Thank you to everyone who has supported with resources for these pupils. Please be assured that the booked already purchased will still be used and and enjoyed by the pupils.
The older children (year 4, 5 & 6) are continuing with the same literacy curriculum and so FOWS are continuing the project for these year groups. Donations are still very much wanted and appreciated. Thank you.
--------------------------------------------------------------------------------------------------------------------------------------------------------------------
FOWS have been asked to support Woodlea's Whole School Literacy Program (KS1 & KS2) by purchasing the books that form the core content of their English lessons. The pupils study 12 texts over the course of every academic year. FOWS have pledged to ensure every class has 15 copies of each text within the next 12 months... That's 1080 books!!
Amazon Wish List: To help accelerate our mission, we are asking that if you are in a position to do so, please consider gifting a book to your child's class. To make this easier we have set up an Amazon Wish list for each class. If you or a family member are able to gift a book, please click on the class that you would like to buy for below.
Year 4 - https://www.amazon.co.uk/hz/wishlist/ls/2DGULWVOXXQDY?ref_=wl_share
Year 5 - https://www.amazon.co.uk/hz/wishlist/ls/B0027RB9FFW4?ref_=wl_share
Year 6 - https://www.amazon.co.uk/hz/wishlist/ls/16JG5CEYCEKT2?ref_=wl_share
The wish lists will remain open indefinitely, so you can gift a book at any time. Please forward the gift list information to grandparents, aunties, uncles and anyone else that you think might like to support the children's learning.
Betterpoints for Books: We have also created a BetterPoints voucher, providing a cost-free option to support the project too. Simply search for "Woodlea Book Gift" in the redeem section of your Betterpoints App. The Points will be converted to cash for FOWS, who will use the funds to purchase a book on your behalf.
Thank you for your support with this fundraising project. We will keep you updated as we add more and more books to Woodlea's collection of resources... Watch this space!!